Ever since day one, we've made quality our #1 priority.  We strive to have the best Tool and Die products anyone can present in this industry.  Quality is a must when it comes to the tools and products we produce.  Our work revolves around the assurance that we make an excellent product that satisfies all of our customers needs.  We strive for excellence and quality, as reflected by our ISO 9001: 2015 certification.  We are proud to have attained IATF 16949:2016 certification here in 2021. This means we meet and exceed international quality standards in the automotive industry.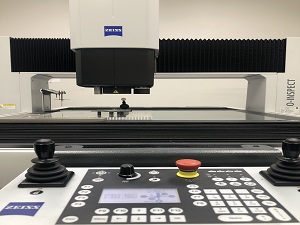 This shows that we have developed quality management systems throughout our organization. It also provides our customers with the knowledge that we can reduce waste in our supply chain while meeting all quality standards. This new certification highlights why we stand above and beyond our competitors. We are very proud to have a full service quality lab with technology for inspection and reverse engineering.
Our dedication to quality and excellence has led to streamlined quality practices that ensure we meet your standards without sacrificing due dates. We understand the importance of being able to depend on your supplier and hope you will provide us the opportunity to prove this to you! Don't hesitate to reach out to us with your manufacturing needs.