If you are looking for a cost-effective solution for high volume dies, our transfer dies will be able to meet your needs. Transfer dies are ideal for the automotive industry.
At Abbott Tool & Die, we have been successful in our projects because we know the industry and keep up on the latest technology and advancements.
Transfer dies are not a new concept but we utilize the latest software and machinery to keep your production costs low. Transfer dies can be a single die or multiple dies arranged into a sequential press process. A transfer die starts with a blank die that is then mechanically fed through press to press or station to station, carrying out different stages to make the final product. Transfer dies are very adaptable, letting you save on cost by completing the die in the primary press process.
Transfer Die Services:
Full Design Services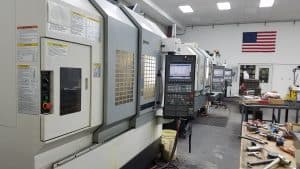 Simulation
Testing of Die Design
Repair Service
Quality And Standards
Our experienced engineers and operators are able to design and manufacturer transfer dies with the strictest specifications. We use the latest technology allowing us to stay ahead of our competition and provide our customers with a excellent experience. We are ISO 9001: 2015 and IATF 16949: 2016 certified and have a reputation for staying on time and within budget.